The Magazine: Beauty Tips and Tricks
Halloween is one of my favorite times of the year - you can dress up in a great costume, and go out for the night with your friends. So many of us struggle when it comes to picking a costume - and even how to master the look (I, for one, am always last minute, scrambling to get my look together). Whether you want to be a classic queen or a retro diner girl, Debbi's line has something for every girl. Check out Debbi's favorite Halloween looks this year!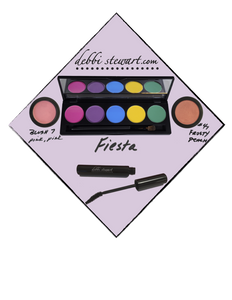 Hi, Phil here, Debbi's Website and Media Guru!  I hope you're enjoying the fresh new design of Debbi's site and are navigating it comfortably. Chec...